Delhi
The city of cities! Many of us may not be aware that Delhi is a city of cities where history and modernity blend perfectly. Delhi consists of eight cities namely Lal Kot, Siri, Dinpanah, Quila Rai Pithora, Ferozabad, Jahanpanah, Tughlakabad, and Shahjahanabad.
Delhi, the capital is the gateway to experience the rich & glorious history, diverse culture & vibrancy of India and home to more than 1200 monuments. If you have ever wondered visiting the city in its monuments, tick off your bucket list and explore Delhi.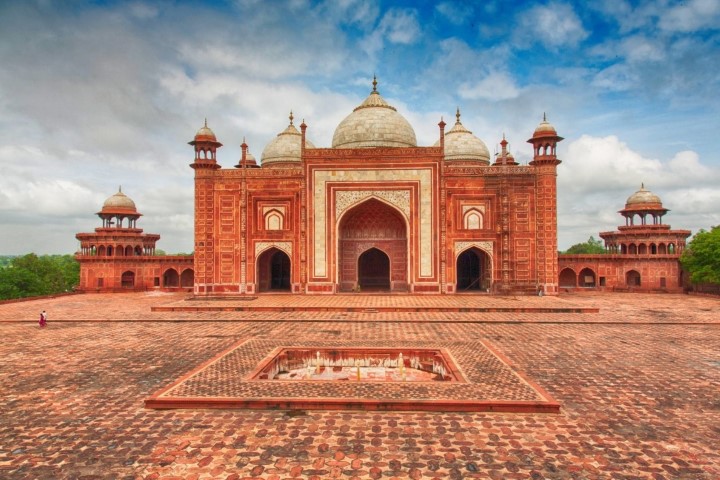 History
Legends say that the history of Delhi is as old as the epic Mahabharata when the town was known as Indraprastha, where Pandavas used to live. Over the centuries, Delhi has witnessed many empires rising to the heights of their power and destroying here. Among the prominent dynasties which made Delhi their capital were the Tughlaqs, the Khiljis, and the Mughals. Its long history can be traced in its many carefully-preserved monuments, ancient forts, and tombs.
Today, Delhi is known for its get to go lifestyle, bustling markets, and fabulous eating places. One can also consider it as Mini India as it is a mixture of different religions, customs, rituals & cultures from different parts of India along with Delhi's authenticity.
Things to do (Activities)
Heritage
Delhi is home to some of the most visited heritage sites of India, including Humayun's Tomb, & Kutub Minar. The more you will explore Delhi, the more you will want to explore Delhi.
Religion
Delhi is the amalgamation of different religions which can be seen at its religious places, and when in Delhi you can visit the temples, the churches, the mosques, & the gurudwaras. No matter where one comes from, Delhi accepts everyone.
Apart from exploring the impressive monuments, the fabulous art, the vibrant culture of Delhi, one can also experience the life of Delhi in its hustling & bustling markets.
Culture
Delhi is the perfect fusion of different cultures, rituals, customs, & beliefs which can be easily felt at any corner of Delhi, be it in the chaos of Old Delhi, in the art of Delhi, in the calmness of Central Delhi or the modernity of New Delhi.
Accommodation
List of the Accommodations available at the Destination
The Muse Sarovar Portico Kapashera
The Muse Sarovar Portico Kapashera
The Muse Sarovar Portico offers a staying experience which will leave you thinking about the possible limits of hospitality and service.
Sarovar Portico Green Park
Sarovar Portico Green Park
The Ashtan Sarovar Portico in Delhi is a luxurious business hotel located in the Green Park Extension of New Delhi
The Surya, NFC
The Suryaa, New Delhi with its host of facilities and services is designed to meet your business and personal needs.
Grand Godwin hotel, Paharganj
Grand Godwin hotel, Paharganj
Experience the authentic Indian hospitality along with the mesmerizing wonders the city has to offer. Godwin Hotels in New Delhi are located in close proximity from the major public transportation centres.
Taj Vivanta Dwarka
Designed to delight high fliers from all angles. Laidback but efficient. Elegant and spacious.
Welcomhotel Dwarka, New Delhi
Welcomhotel Dwarka, New Delhi
Conveniently located in Asia's largest sub-city Dwarka, Welcomhotel Dwarka New Delhi invites you to discover one of the world's most vibrant cities filled with a distinct culture and a fascinating history.
The Visaya
The Visaya is a boutique hotels in Panchshila Park South Delhi is a prime and centrally located area in heart of South Delhi
Hotel Saket 27
Located just a few kilometers away from Qutub Minar is our opulent abode – Hotel Saket 27, New Delhi.
Hotel Rockland
Renowned in the hospitality industry, Rockland Group of Hotels, believes in providing premium quality services for its guests.
Restaurants
Delhi is not only known for its bustling streets, traffic, or monuments but recognized worldwide for its lip-smacking & mouth-watering street food. Some of the famous places must-visit while you are in Delhi.
Chandni Chawk
The heart of Old Delhi, is the hub of narrow and jostling streets, many street food joints. It is also home to one of the famous streets called Parathe wali Gali, where you will get some of the most appetizing paranthas, or fried bread.
Karim's Restaurant
Continuing the royal legacy since 1913, Karims' serves finger-licking royal food to the common man. It is in the Gali Kababian and known for its Mughlai cuisine.
Connaught Place
Whether you are looking for a dinner date with your beloved at a revolving restaurant or you want to have a local lunch at an iconic Dhaba, CP is your destination, and you will not be disappointed by your choice.
Rajinder Da Dhaba
If you are a diehard chicken lover, then this place is a paradise for you. It is located in the Safdarjung enclave, and each evening seems a festival here. Give a try to this place, and you will love it!
Hauz Khas
The landmark to Delhi's nightlife. Hauz Khas has many bars, cafes, fine restaurants in its name, and if you are here do not forget to visit Social Hauzkhas to have an experience of seating on the terrace overlooking the Hauz Khas Lake.
By Air
Being the capital, Delhi is well connected by air from different parts of the country. One of the major & busiest airports Delhi has in its geology is Indra Gandhi International Airport, which is located in Palam. It is 16 KM away from Delhi's city center.
By Train
The railway network is well spread throughout the country & well connected with Delhi. Delhi has 46 railway stations, and some of the most used railways stations are NDLS railway station, Hazrat Nizamuddin railway station, Old Delhi railway station, Anand Vihar Terminal railway station, & Sarai Rohilla railway station.
By Surface
Delhi is well connected with the neighbouring states including Rajasthan, Haryana, Uttar Pradesh, Uttarakhand, Punjab & Uttarakhand.