North East India
Known as "The Seven Sisters" comprising of eight states i.e. Tripura, Nagaland, Arunachal Pradesh, Meghalaya, Mizoram, Assam, Manipur and Sikkim which lie within an area of 2,62,230 sq. kms. It has abundant lush rainforests, hills, valleys and at least 8000 species of flowering plants. It has a unique tradition, culture and friendly people making it an ideal destination for an enjoyable holiday for domestic and overseas tourists and their family & friends to savour and enjoy. Some of the interesting sights are Nohkalikai Falls; Tawang Monastery; Kaziranga, Nathu La Pass and Ziro Valley to name a few. The region is also famous for the world's wettest place – Mawsynram in Meghalaya- which has an annual rainfall of more than 11,000mm. Each state is diverse and has a unique cuisine, customs, dialects, classical and folk dances, music and costumes.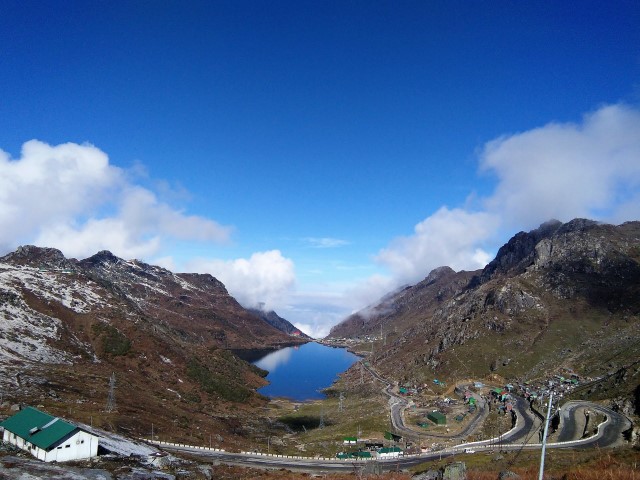 Early history indicates Chinese explorers had established a trade route via the North East States. The region was also visited by Chinese Budhhist Monks in the 7th Century.
In the 19th and early 20th Centuries the British established a separate North Eastern States by delinking them from Bhutan and Burma (Myanmar) by making them as part of the Bengal Province from 1839 to 1873 A.D. Thereafter Assam was made a separate province. The British missionaries also converted many inhabitants in Mizoram, Nagaland and Meghalaya to Christianity.
After Indian Independence in 1947 the region consisted of only Assam, Manipur and Tripura. Subsequently added were Nagaland in 1963, Meghalaya in 1972, Arunachal Pradesh in 1975 and Mizoram in 1987. Sikkim became part of "The Seven Sister States" in 2002. The name "Seven Sister States" was coined by a journalist from Tripura in a radio show in January 1972 and the name stuck.
Things to do (Activities)
Kaziranga National Park, Assam
The park is approximately 193 Kms from Guwahati and is well known for the one-horned Rhino, Elephants, Wild Water Buffaloes and Swamp Deers. The Park has also been declared a World Heritage Site.
Tawang Monastery, Arunachal Pradesh
At a distance of 7 Kms from Tawang Town, lies the 400 year old Monastery at an elevation of 10,000 feet. It is popular as the birthplace of HH Dalai Lama and the largest Buddhist Monastery in the country and the second largest in the world.
Nohkalikai Falls, Meghalaya
55 Kms from Shillong – Capital of Meghalaya – is the well known falls of Noh Ka Likai, the fourth highest falls in the world as its water plunge from a height of 1100 ft. It is also close to Cherrapunji at a distance of 5 Kms. One can see the falls from a viewing gallery and the best time to visit it during spring or post monsoon.
Cherrapunji and Mawsynram, Meghalaya
This is a mountainous location on the edge of the Himalayas overlooking the plains of Bangladesh. It was once known as the wettest place in the world but is now second to Mawsynram. The surrounding is lush green- one reason why Meghalaya has been coined as The Scotland of The East. There are many deep gorges located in this region. The Noh Ka Likai Lake is close by.
Gangtok
The capital of Sikkim, Gangtok is situated in the eastern Himalayan range and combines a modern and impressive natural heritage with many Buddhist Monasteries including Rumtek and Enchey. It is one of the neatest cities in India also known for its cuisine, sceneries and a great view of Kanchenjunga Mountain range.The Sikkimese are mostly Buddhists and friendly people, having a sense of dressing and lovers of folk and western music.
131 Kms from Gangtok is another paradise -PELLING – an ideal destination for trekking, nature lovers, bird watching and peaceful environment. Two famous Monasteries are located here i.e. The Sanga Choeling and Pemayangtse Monastery. There are some eye-catching waterfalls also here.
Brahmaputra River
The longest river in The North East and feeds many tributaries like Tessta, Dibang, Lohit etc. It also has many islands on its banks. Most of the portion of the river runs through the Himalayas into the plains. Best avoided during monsoon season due flooding and the best time for a boat ride on the river is during sunset.
Tsomgo Lake, Sikkim
37 Kms from Gangtok at an altitude of 12,400 ft. surrounded by the Himalayan peaks lies this beautiful lake. The locals will narrate stories linked to the lake and the experience here is truly ethereal and a different experience altogether.
Ziro Valley, Arunachal Pradesh
110 Kms from Itanagar – the Capital of Arunachal Pradesh – is which Ziro Valley is primarily a flat land amidst high mountains. A music fest is held here every year in the months of September and October. The place is unique because of the verdant rice fields, tribal huts, colorful attire of the locals and the friendly tribal people who are spread out in five villages in the valley. To enjoy the scenic beauty of the place it is suggested one spends at least two days here.
Umiam Lake, Meghalaya
5 Kms from Shillong is this man-made reservoir spread over 220 Sq. Kms surrounded by coniferous forests. The laks is a good place for boating. The best time to visit is between May and October.
Siang River Rafting, Arunachal Pradesh
The Siang River, located near Dibrugarh in Arunachal Pradesh is fed by snow throughout the year and makes a thrilling experience for river rafting. Graded 3 and 4 levels, the rafts see a huge drop at high speed at some points creating a thrill for the rafters. The best time for river rafting here is between early November to March.
Dawki River
86 Kms from Shillong is this crystal clear transparent visibility river. Best time to visit is between September to April. The hills of Jaintia and Khasi can be viewed from here.
Mawsmai Cave
60 Kms from Shillong lies this natural is the ony cave in Meghalaya carved out of underground water exposure and rock erosion. It is enough light passing through to allow the travellers to see the limestone structures and walls of the cave. Best time to visit is between November and March.
N.B.
North East India has many beautiful locations and places of tourist interest.
By Air
Nagaland, Manipur, Assam and Tripura are connected by flight from Kolkata and Delhi. From other cities one has to take multiple flights. Airports are at Silchar, Dibrugarh, Guwahati and in Manipur. There is also a helicopter service to Aizawl.
By Train
The States are well connected by good roads. National Highways link the States to major cities in India. A road journey in the North East is appealing because of the scenery one gets to see during the drive.
By Surface
Arunachal Pradesh and Assam are connected well by rail link with many major cities in India. Rajdhani Express, Mails are plying to and fro. Distance and time taken is long but a train journey has its own charm.