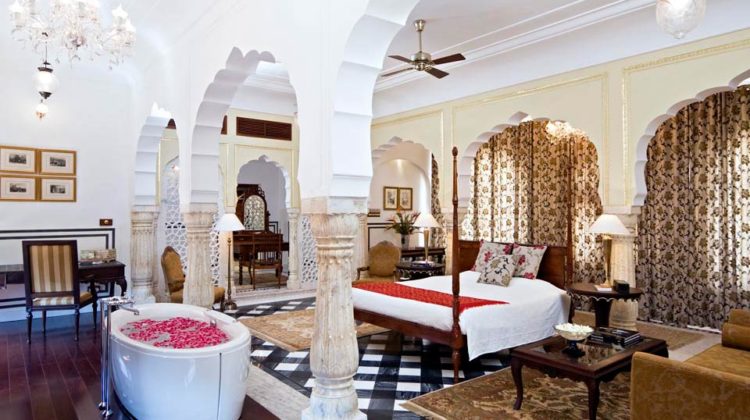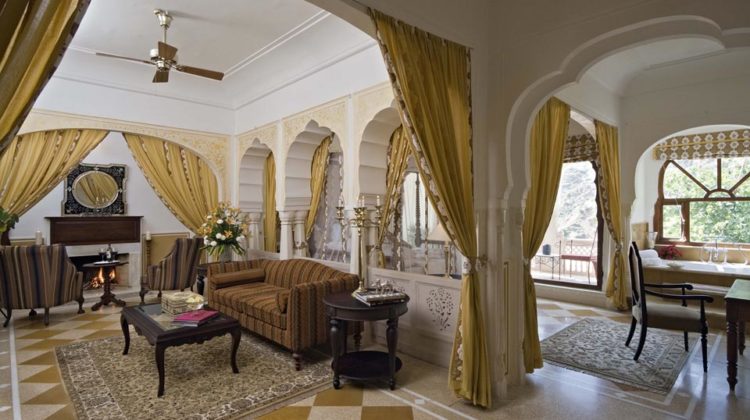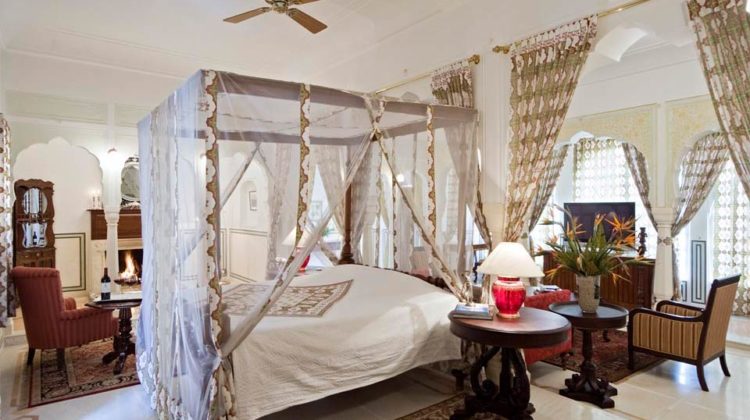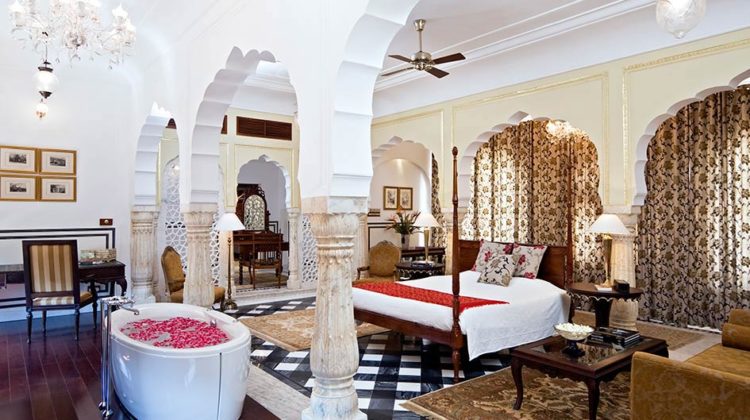 Description
Exclusive and discreet, Samode Palace has been host to royalty, celebrities, artists, and the discerning traveller. Awaken to the quiet dawn, or have a cocktail on the terrace garden to the accompaniment of folk musicians. Run your fingers across the intricate story of an ancient mural on an uneven wall. Emerge from a gentle healing massage at the spa, or perhaps just sink into the lavish bed in your room. Samode Palace weaves its magic on you.
Coffee machine
Wifi
Microwave
Oven
Fridge
Hairdryer
Towels
Toiletries
DVD player
Air-conditioning
Tv
Freezer

Samode Palace
Village Samode, Tehsil Chomu, Jaipur, Rajasthan 303806•01423 240 014
Accommodation
Each room, with its own unique personality, is elegantly and luxuriously furnished. Four poster-beds draped with sheer, delicate fabric and exquisitely carved couches invite you to relax completely.
Colour and spirit mingle with the sparkling of white linen and marble and with the warm wood of exquisite furniture. Samode is a world that effortlessly blends modern luxury with traditional opulence.
Each royal suite is a luxe apartment with its own private courtyard, looking out to the mountains, and a Jacuzzi. All rooms have lavish en-suite bathrooms that are classic and elegant – with spacious wardrobes, sink-and-laze tubs, gracious dressing tables – all deserving of the care you give yourself.